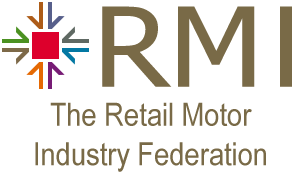 Retail Motor Industry Federation (RMI) members pride themselves on providing high quality, value-for-money services to the motoring public.
We Would like to wish all of our customers past present and future a very Happy Christmas And Healthy 2023.We will be closing at 5.00pm on Friday December 23rd and will Re Open On Tuesday January 3rd If you do have an enquiry please call us as our phones are diverted...
Please be Advised that over this coming Jubilee Bank Holiday Weekend we will be closed From Thursday and will Reopen on Monday, We are taking this opportunity to celebrate along with the rest of the country our Queens 70th Jubilee !!!!
Please don't forget that the majority of vehicles we supply to our customers actually never appear on our website as we source them on request from customers!! So if you are looking for a specific vehicle, whether you have an exact or rough idea what you're looking...

Very friendly team. Explained the reason for repair and explained why it had happened. Even told me how to remove oil from block paving drive. Wouldn't dream of going anywhere else.
09/05/2018

Whatever type of vehicle is required from Trade n Save, Rob and team always provide excellent quality.
05/11/2017

My wife and I have used this garage for over 15 years. We wouldn't go anywhere else. Always top notch service.
04/07/2017

Always gives the best customer service, have recommended to other in the past and will continue to recommend in the future.
16/02/2017

Had new brakes fitted. Fabulous customer service. Very honest which is very important. Would only do the work which was needed.
27/08/2016
About Us
With over 25 years used car and Renault experience, Rob Thomas leads the team at Gloucester's Independent Renault Specialists 'Trade 'n' Save'.
His focus on customer satisfaction reflects right through all members of staff and that is exactly how this business functions as a 'Team'.
Rob ran one of the biggest Renault dealerships in the south west before founding the 'Trade 'n' Save' Centre in April 2001 and since then he and his team have worked tirelessly together to make the 'Trade 'n' Save' Centre the biggest and most experienced Renault Specialist in the county.
New or Used Renault
Any NEW OR USED Renault can be supplied via the UK with the full three-year customer care package.
Vehicles are sourced from our contacts within the Renault dealer network and can be supplied at exceptional prices due to our very low over-heads.
We simply supply new vehicles with a minimal administration charge.
With the Trade 'n' Save Centre you are dealing with people who care and whom you can truly trust.
Trade 'n' Save Centre
12B Mercia Road Gloucester GL1 2SQ
QUICK ENQUIRY FORM
Fill out our quick enquiry form below to get in contact and find out more.
Opening Hours
Sales
Mon - Fri: 8:30am - 5:30pm
Saturday: 8:30am - 3:30pm
Service
Mon - Fri: 8:30am - 5:30pm
Call Us Now
Sales: 01452 305051
Service: 01452 520123